text.skipToContent
text.skipToNavigation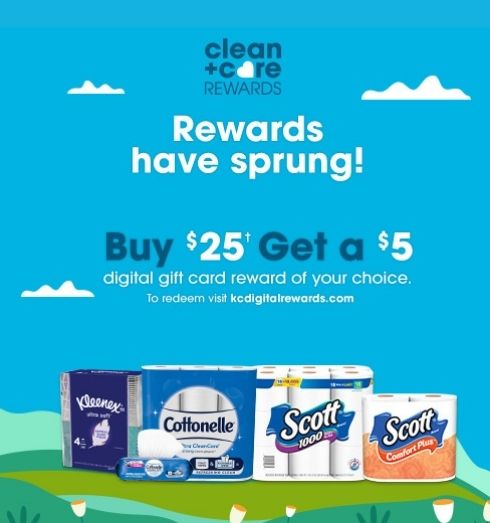 Rewards have sprung!
Get incredible care and amazing rewards when you shop with us this week! From now until April 22nd, when you buy $25 worth of select Kimberly Clark products* you will receive a $5 digital gift card of YOUR CHOICE directly to your inbox. Options include Best Buy, Sephora, Starbucks & MORE!
To learn more & get started, visit www.kcdigitalrewards.com
*Select products include: Cottonelle®, Viva®, Kleenex® and Scott®.